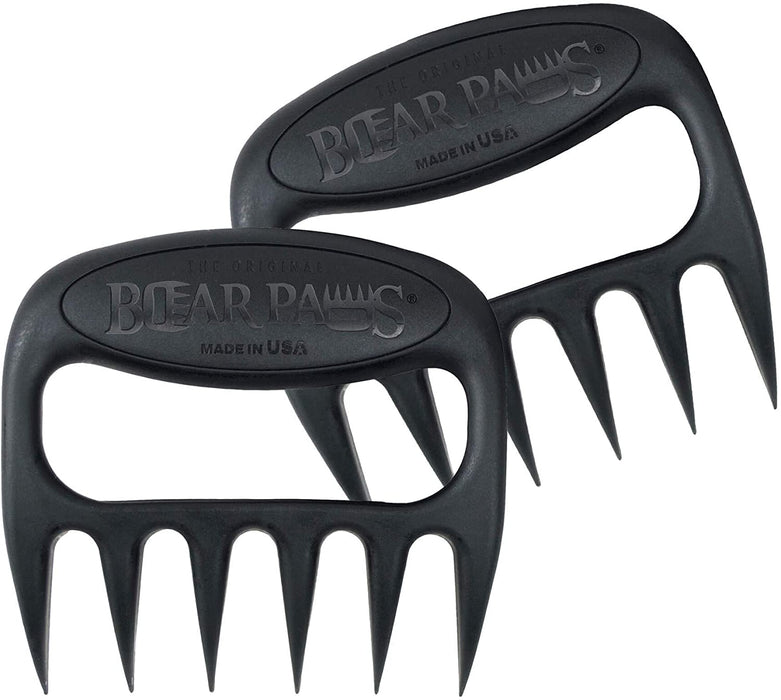 The Original Bear Paws Shredder Claws - Easily Lift, Handle, Shred, and Cut Meats - Essential for BBQ Pros - Ultra-Sharp Blades and Heat Resistant Nylon
TIME SAVER - Bear Paws are the answer to perfectly shredded meat without the mess and headache of knives and forks. Easily grasp and shred pork, chicken, beef, and more with the ultra-sharp –claws."
MELTPROOF and DISHWASHER SAFE - Made of BPA-free nylon and heat-resistant up to 475 degrees. Never worry about your shredding tools melting near the grill or in the dishwasher.
EASY & FUN TO USE - Lift, handle, shred, pull, and carve to your heartês content. Excellent as turkey lifters, too! Our unique design gives you a perfect handhold for safely managing the super-sharp shredding blades.
BBQ PRO FAVORITE - Featured on BBQ Pitmasters, Guy Fieriês Diners, Drive-Ins, and Dives, and Americaês Test Kitchen. Bear Paws have been named –Best BBQ Tool" by the National BBQ Association.
THE ORIGINAL BEAR PAWS - The favorite BBQ accessory for years, Bear Paws are 100% made in the USA. Nobody beats us for quality and strength. We know Bear Paws will make your BBQs 100% more epic