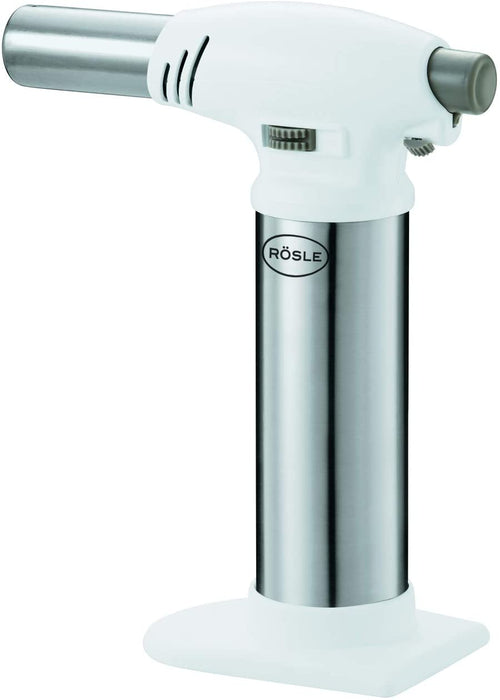 Rösle Crème Brulee Butane/Propane Adjustable Kitchen Torch
Rösle Kitchen Torch
The kitchen torch isn't just for professionals. Wow your guests next time by adding a simple and exquisite finishing touch to your dinner and dessert creations. The Rösle Kitchen Torch is ideal for desserts such as Crème Brûlée, as well as for vegetables or meat.
Premium Quality, German Design
18/10 Stainless Steel Construction
Stainless steel has a unique ability to be resist to corrosion, heat damage and chemical damage, making it ideal for the kitchen environment.
Practical, Ergonomic, & Safe
The torch's beautiful design is both ergonomic and safe, with features such as a topple free base and a child proof safety switch.
Ideal Flame
Adjustable dial for flame regulation (up to 1300 °C/2.372 °F).