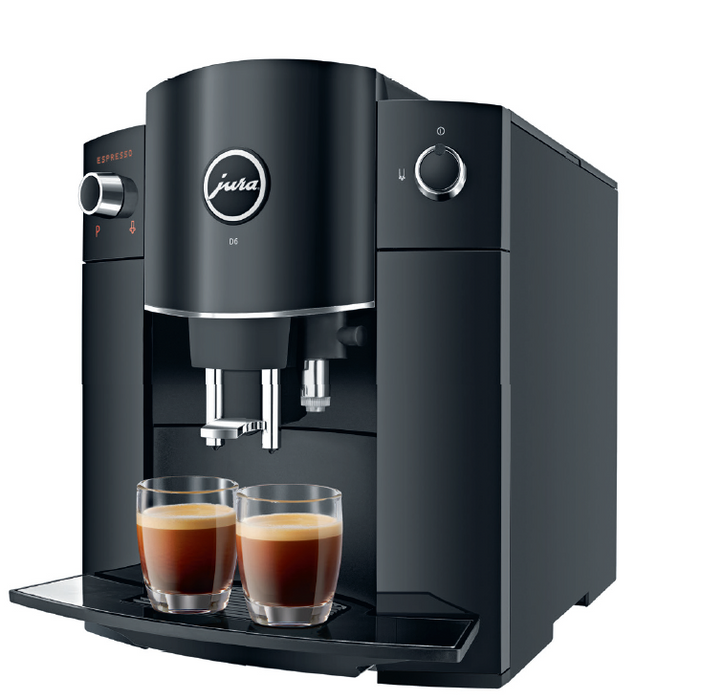 Jura 15215 D6 Automatic Coffee Machine Piano Black
Pulse extraction process (P.E.P.) ensures the optimum extraction time for Espresso.
A stainless steel thermoblock heating system offers two brewing temperatures.
A high pressure pump produces great flavor and crema and the fine foam technology adds a flavorful milk foam finish.
The clearyl smart filter cartridge removes impurities from the water to improve flavor.
A combination of sleek lines, Premium materials and uncompromising workmanship are part of all Jura espresso machines and this one is no exception. The Jura D6 automatic Coffee center is compact enough to fit in a small space, and the matte and gloss surfaces ensure it's still big on style.
Only original Jura maintenance products Guarantee complete hygiene and protection. Only our protective formulas have been carefully optimized to suit the programmed and materials used in Jura automatic machines.