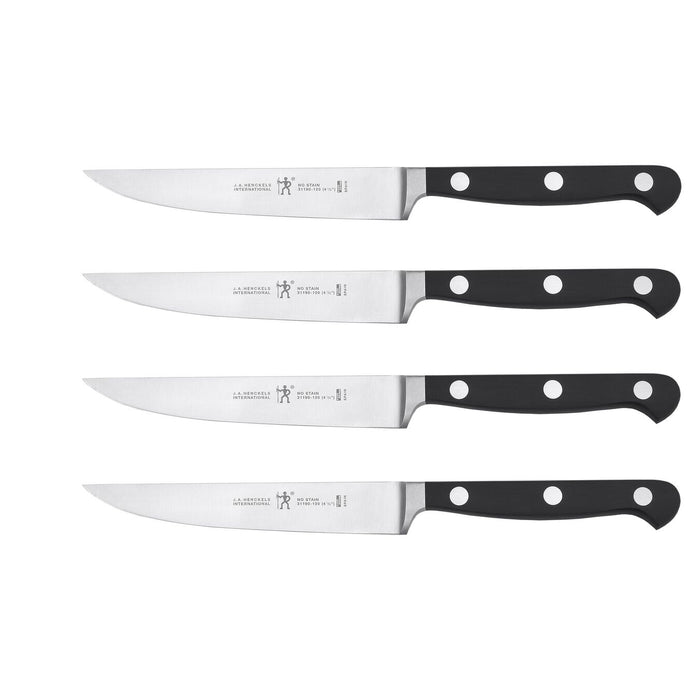 Henckels CLASSIC 4-pc, Steak Knife Set
The Classic 4-piece steak knife set elevates your experience with eating meat. Confidently slice steaks, pork chops, and chicken cutlets with ease thanks to fine-edge precision blades.

High-quality German stainless steel strengthens these durable, Spanish-made knives. With a seamless transition from blade to handle, Classic knives' fully forged construction provides balance as the traditional triple-rivet handles encourage tireless cutting. These satin-finished blades are conveniently dishwasher safe.
Fabricated from high-quality German stainless steel
Fully forged construction offers durability and a seamless transition from blade to handle
Professional, satin-finished blade boasts precision cutting and is finely honed for long-lasting sharpness
Ergonomic, traditional triple-rivet handle provides balance and comfort
Dishwasher safe, hand washing recommended
Enjoy fatigue-free cutting
Made in Spain