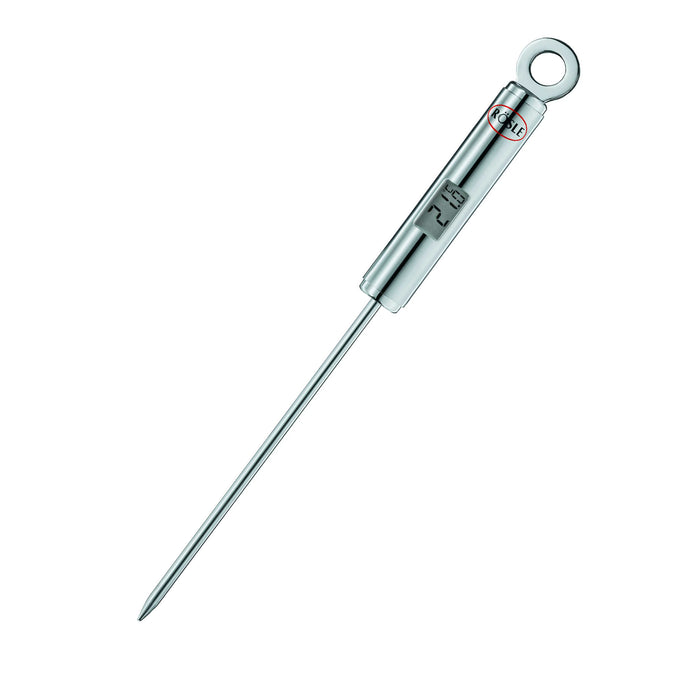 Barbecue Gourmet-Thermometer
The digital thermometer helps to determine the optimum cooking point or the core temperature of the food to be grilled.
The measuring range is from -20 °C to +200 °C.
Ideal for fast measurement of temperatures during grilling. Measurement within 5 seconds.
With digital, illuminated temperature display, switchable from Celsius to Fahrenheit. Total length 22 cm.