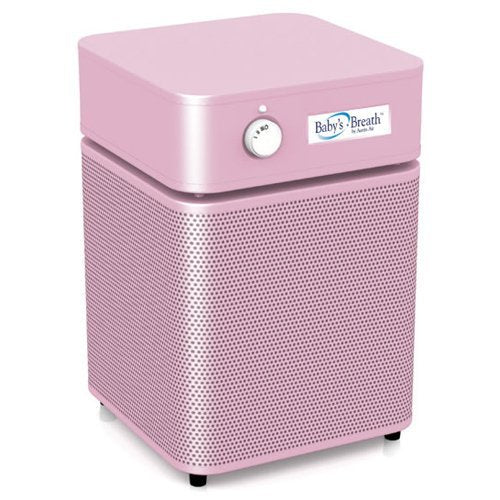 Austin Air Healthmate Baby's Breath (Pink) HM200
Sounder Sleep
Reduced Snoring
Stop Sneezing
Reduce nighttime allergies & asthma attacks
Strengthen your immune system
Reduced coughing and wheezing
Eliminate dry mouth and runny nose
Who should consider the Allergy Machine Jr.™?
Allergy and asthma sufferers
Those highly reactive to dust, pollen and other allergens
People close to trees and plants, populated areas, farms, cities and roads
Why is the Allergy Machine Jr.™ the best choice?
Designed specifically for allergy and asthma relief
Special filtration for removing allergens, chemicals and gases from the air
Removes viruses and bacteria
Quickly stops sneezing, coughing and stuffy noses related to seasonal and annual air problems
Will cleanse the air for areas up to 700 sq ft
Chosen by the Red Cross and FEMA to address the air quality concerns in post 9/11 New York.