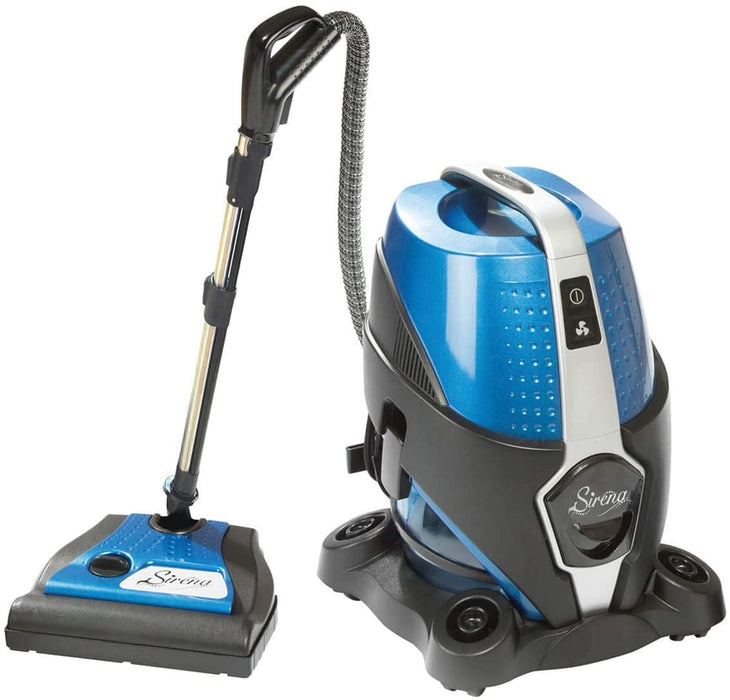 Sirena Vacuum Cleaner – Water Filtration, 2-Speed, Bagless Canister Vacuum Cleaner, Allergy/Pet Pro
Nullify

Imported

WATER-BASED TECHNOLOGY. No more dirty, smelly vacuum bags or filters that easily clog. Everything gets trapped in the water and the water never clogs. Every time you use your Sirena it feels like using a brand new vacuum cleaner.

2 SPEED MODES. Unleash the powerful 1000W Sirena motor to clean carpets, floors, furniture, and more. Or switch to Low speed and use the Sirena as an air purifier.

6 UNIQUE ATTACHMENTS. A perfect tool for every cleaning task is included inside the box. Easily clean carpets, hard floors, furniture, mattresses, and more. Sirena can also be used as a blower or to inflate air mattresses and balloons.

REDUCES ALLERGIES. Water is an impenetrable barrier for most allergens including dust mites, pollen, and pet hair. The Sirena is a vacuum cleaner of choice for pet owners and asthma/allergy sufferers.

WET AND DRY PICKUP. Easily clean wet messes like pet puddles or spilled cereal. Simply rinse the hose after use by vacuuming a glass of clean water.